Cledus Snow Smokey and the Bandit CAT Diesel Power Trucker Hat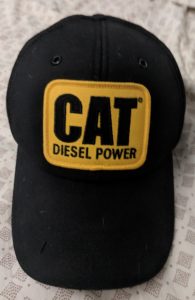 I have been searching and trying to find the Cledus Snow trucker hat from Smokey and the Bandit that the Snowman wore.  I finally found a replica CAT Diesel Power trucker hat that the late Jerry Reed wore.  It's almost impossible to get a vintage CAT Diesel Power trucker hat from that era.  I found a legit replica that is CAT-certified apparel and not some cheap knockoff.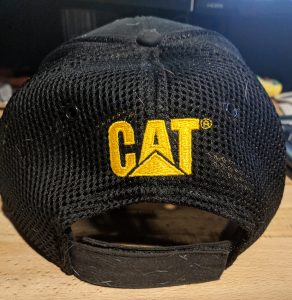 I've had this trucker hat for almost a month and it's held up nicely.  The back strap is an adjustable Velcro strap and not a cheap plastic strap that you see on a lot of knock-offs.  The back of the hat has a breathable mesh that helps with keeping cool.  The logo on the back of the hat is the modern-day CAT logo and not the original logo from 1967.  The original logo from 1967 was a yellow C inside of a yellow square.  I searched high and low for the original CAT Diesel Power trucker hat and I can't even find one on eBay.
Cledus Snow trucker hat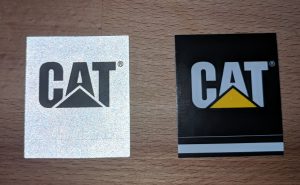 While looking for a Cledus Snow replica hat, I found this one on Amazon after searching for a little while.  There are a lot of cheap-looking ones but this one is a legit CAT Diesel Power trucker hat that comes with CAT logo stickers.  One is a flat black sticker and the other is a silver reflective one.
So if you're looking for the Cledus Snow AKA "The Snowman" trucker hat from Smokey and the Bandit, you finally found it. Hopefully, they keep making these CAT Diesel Power trucker hats for a while, I know I'll get another one when this one finally wears out.  Hopefully, they come out with a remake of Smokey and the Bandit with Cledus Snow sometime soon.  This hat will always be a classic and an icon of the 1970s trucker hats.
About Cat Diesel Power
In Smokey and the Bandit, Cledus "Snowman" Snow, played by actor Jerry Reed, drove a 1974 Kenworth W900A with 38-inch sleepers.  The Kenworth was powered by a CAT 3408 diesel engine.  The CAT 3408 was first introduced in the 1970s when Smokey and the Bandit was made. The 3408 was discontinued around 1985 but is still popular today as a marine engine.  The CAT 3408 is a diesel internal combustion 8-cylinder engine that made anywhere from 440 to 520 horsepower.  Unfortunately, CAT exited the on-highway diesel engine market in 2010.
Fun fact about Jerry Reed "Cledus Snow" in Smokey and the Bandit
If you are a fan of Smokey and the Bandit, you also know the song "East Bound and Down."   This song was written by Jerry Reed in one night for the film.  Jerry Reed promised directory Hal Needham that he would write a song for the film.  After being out all night at the end of filming, Reed managed to sing his song "East Bound and Down" for Needham the next day. Jerry Reed said, "If you don't like it I can change it" when Needham didn't react right away.  Needham replied, "If you change one damn note, I'll f*ckin' kill you!"